In conversation with the Contra Costa Event Park ( Antioch ) today, the GGHBS club's show has been canceled until next year. Can you post this information on your website ? The club and I would appreciate it. Not good, but it's understandable. Also FYI, Morro Bay show has been canceled also.
Take Care & Thanks My Friend,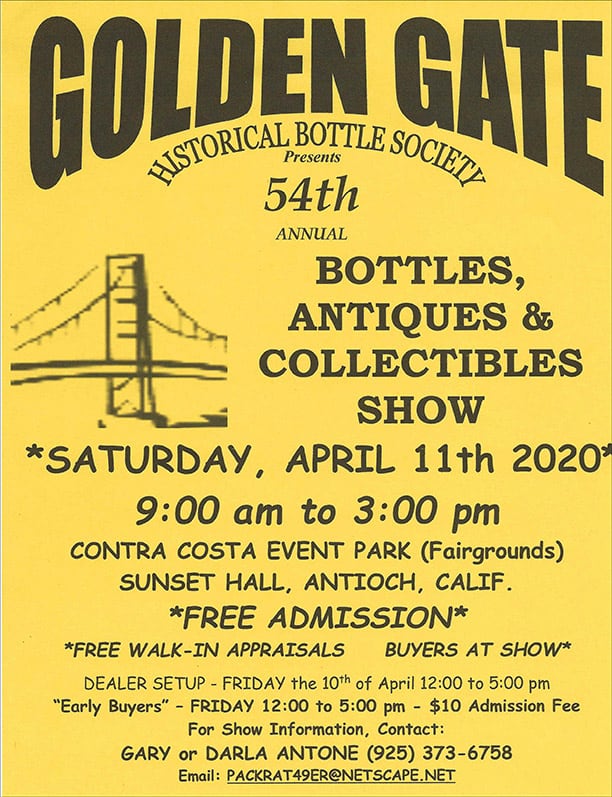 CANCELED
I hope this note finds you all doing well – keeping safe and sane during this crazy and uncertain time we are in due to the Coronavirus.
Unfortunately, I need to advise that our
2020 GGHBS Show on 4/10 and 11 has been cancelled.
The fairgrounds reached out yesterday and advised they are prohibited from having events until at least 4/5 and it could be extended

The government issued self-quarantine until at least 4/7, and who knows what will happen between now and then

People need to make plans, and not realistic to do if we don't know what will happen until the day or 2 prior

Even if all the restrictions were lifted in time for the event - the club would lose $ that we cannot afford to do. We could not make up for it in time.

Lost table sales, early birds, raffle and food
As hard as it is, its best just to make the decision now, cut our losses, ensure everyone is healthy and just look forward to next year
I have initiated contact with the online sites that promote our show and advised of the cancellation. You will start to see those shortly (along with Morro Bay that was also cancelled)

We are working with the fairgrounds to see what happens with our $1000 deposit.

The additional funds for the event were due this week and we had not paid yet, so no worries on that part.
Let me know if any issues or questions.
Take care of yourselves, stay safe, and will look forward to seeing everyone soon.